So, I guess it's been a while again since I posted anything real. Nothing particularly worth noting has occurred, but I'm updating basically to put a couple of pretty pick-chas up for your perusal. Since Godfrey's bucks weekend I've been pretty financially depleted, so I've been trying to sit at home and watch DVDs and crap like that. I got broadband last week so I have of course been downloading copious amounts of everything from music to more Bill Hicks to pornography. Isn't that why the internet was contrived in the first place? I can't see a more practical purpose.

So Saturday night was really fun! We went out and had drinks because Jess is going over to England for a couple of months. It fucking BUCKETED down, leaving the house was a challenge. I got drenched in the less than three metres of uncovered space between my front door and the parking space where the cab to take me to the Brewery was stopped. Anyway, I got out and some people were keen to get pills, and don't ask me why but thought I had some. Organised that for people and then some people that had at first been keen didn't want them so I was stuck with some caps. We took off to Glasshouse (breaking my three and a half year streak of not going there...sigh), and after my decision of refusing to be at the Glasshouse in a state of sobriety, I snorted one of the caps. Blah, balah, et cetera et cetera, we ended up back at Bryden and Alana's until sometime around 7am. The following photos were taken some time during 2am and 7am: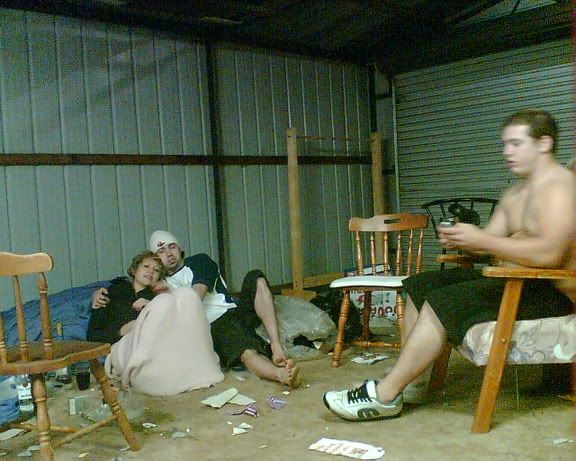 Alana, me and Bryden.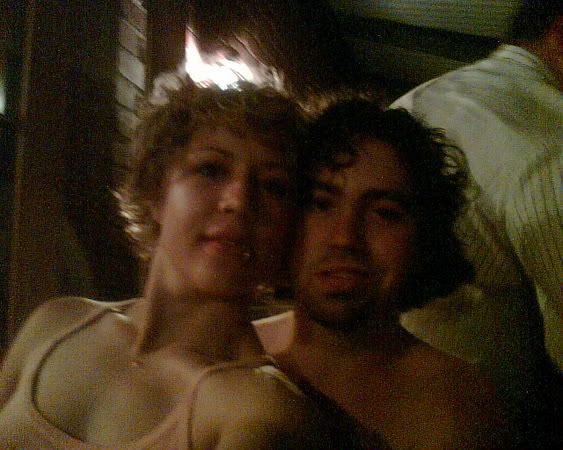 Me and Alana.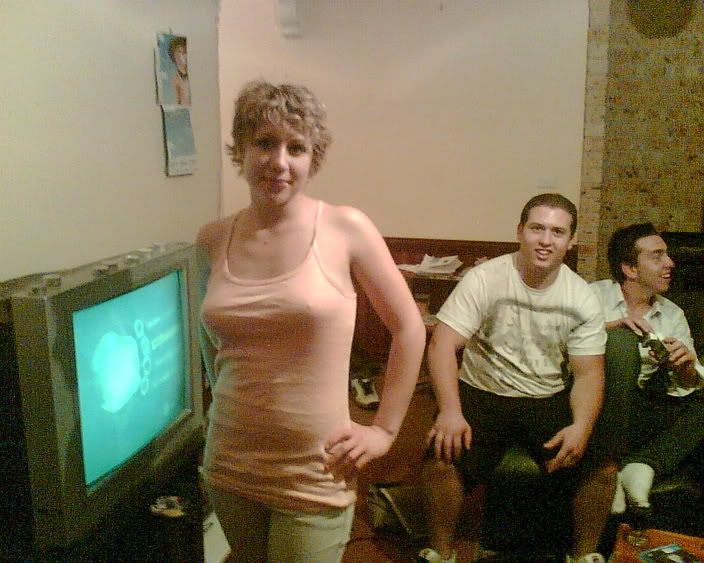 Alana, Bryden and Wade.